COMPLETE BUILDING MANAGEMENT SYSTEM
Our trained technician is experienced in integration of Building Automation System (BAS), Access Control, Closed Circuit TV (CCTV) System and Addressable Fire Control & Monitoring System. Our IBMS provides a centralised monitoring and control of entire building services through sensors and equipment placed at strategic areas and helps to regulate and optimise energy costs, maintenance and manpower costs.
The IBMS comprises of controllers and communications components which can be applied to a wide variety of environmental and building control services. These components are seamlessly linked by a suite of user interface and control software that can be installed onto a wide variety of hardware platforms.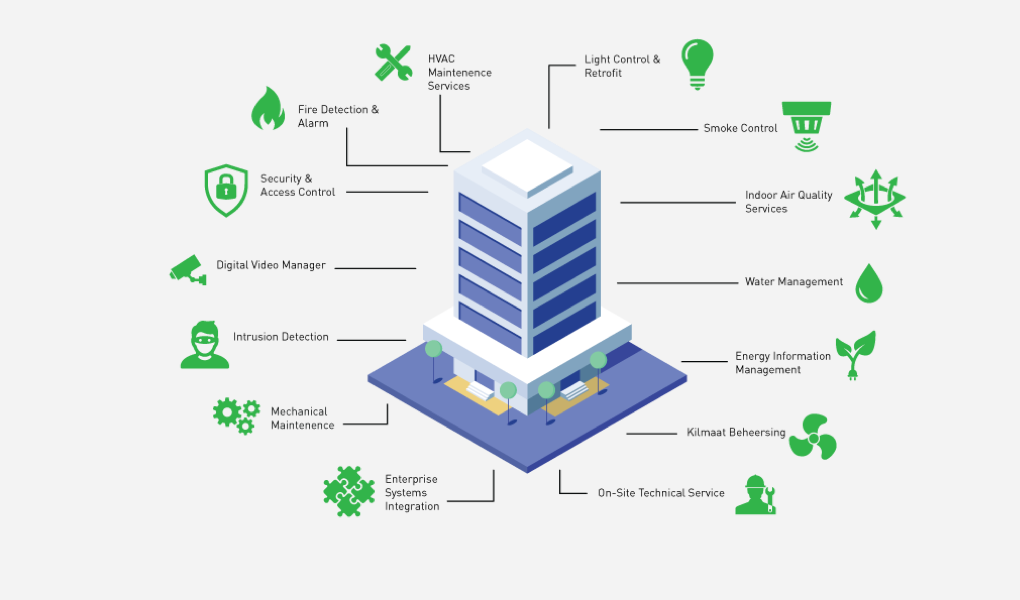 Building automotion
create low-carbon healthy and smart spacerwith digital technology
Today's businesses are creating low-carbon and healthy smart buildings to enhance asset value while raising employee productivity. 

Delta's building automation business group provides solutions for smart community, low-carbon buildings, and healthy buildings, designing and building energy-saving, comfortable, and safe spaces and environments. Delta's global teams tailor local solutions for different vertical markets and provide one-stop services.

With brands including Amerlux, Delta Controls, LOYTEC, March Networks, and VIVOTEK, Delta's building automation solutions have an outstanding global reputation based on years of experience in LED high-end lighting, building management control systems, and smart security surveillance.